What goes VROOM-VROOM, takes less than 3 second to go from 0 to 100 km/h, and captures everyone's attention? If your answer is supercar then you, our lucky reader, are the brand new owner of a 2017 Ferra….(Disclaimer: I've been informed that we don't have the budget for a 2017 giveaway supercar, or any other kind of car, for that matter, but we do have the budget for Free Online Hugs, applicable everywhere where internet is available and BarakaBits is loaded on your browser) And people in the UAE are absolutely insane about supercars.
And To encourage this healthy obsession, we've compiled a gallery of the fastest, craziest, flashiest cars there are in the UAE.  
Here is the world's smallest, and quirkiest supercar:
One of the world's fastest supercars is also here:
One of the world's oldest is present and accounted for :
And it's youngest sibling, one of the world's newest supercars, the Ferrari Laferrari is here too: (Fun Fact, Laferrari means The Ferrari, so its name is "The Ferrari The Ferrari").
What is the most expensive option you've ever had on a car? Leather and a sunroof? How about gold-plating? This gold-plated Nissan is worth $1 Million:
Sometimes, having the most expensive car just doesn't cut it, you then turn to the rarest, as is the case with this Aston Martin One-77, which as the name implies has had only 77 examples produced, but wait there's more, of these 77 cars, 7 are of a special edition called the One-77 Q Series:
Since these ultra-fast supercars roam the streets, you need a police car that can keep up. Well, they've got you covered:
Pssst: Remember to put your seatbelt on while roaming our website!
You need more than one, because there are a lot of supercars in Dubai: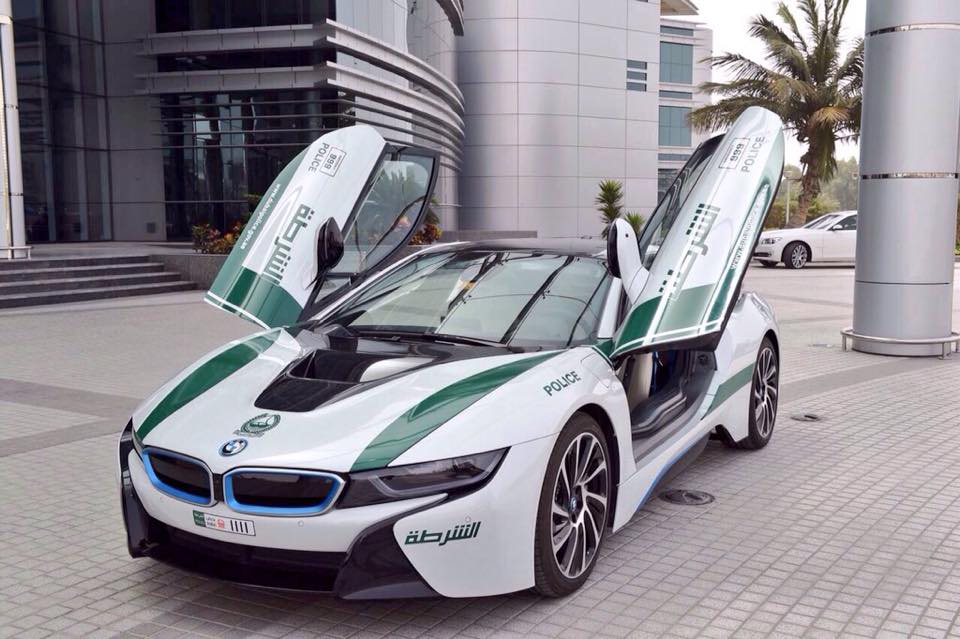 This may not seem like a supercar, but after all, it's a superhero's car:
You can't blame the people of the UAE for having an obsession over supercars, hell we've barely even controlled ourselves when writing this article. They're flashy, fast, loud, and luxurious, what's not to like about them? Now, if you'll excuse me, I have to have a word with my boss over our annual car-giveaway budget, also a raise would probably be good, somewhere in the ballpark of $1 million. Dubai here I come!
Don't forget to leave a smile 🙂