So, get this! A girl (what was she doing outside? Who's taking care of the house??) age 20 (shouldn't she be married by now??) won a taekwondo championship (isn't that, like, a sport just for men??) representing her country of Turkey, and she did all of that wearing a hijab.
Oh my God!
That's right, Kubra Dagli, won a gold medal at the annual Taekwondo World Championships, held in Lima, Peru. This is epic on so many levels! Not only is she just 20 years old, not only did she shush everyone who says women can't do it, but she did all of that and much more while standing up for what she believes in. In a time when picking the wrong color on a Thursday could offend someone, it's refreshing to see people actively doing what they love and sticking to it no matter what!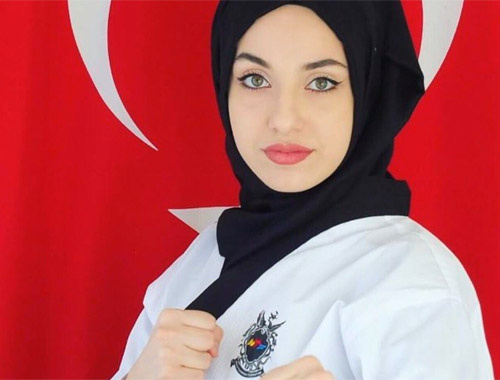 Dagli's appearance with a hijab sparked controversy in Turkey. It's a complicated situation with multiple opinions by lots of people. We, here at Barakabits, have no opinion on the issue but this: Kubra Dagli is an extremely talented and hardworking athlete who deserved her win and medal at the World Championships. She should be appreciated for her athletic prowess and abilities.
Kubra Dagli is an inspiration to everyone. She didn't run with her dreams, she fought alongside them. She held gold at age 20, set an example to everyone that they can be anything they want, and most importantly, she took a stand for something. 
This goes to show that the need for us to be different and unique is always present. Even more so in our ever-connected and ever collective world. Also, most usually, our strongest motivators are our harshest critics, keep that in mind.
Don't forget to leave a smile 🙂